When it comes to your most treasured family heirlooms, J. Dostie Jewelers is a name you can put your confidence in. Our service department holds the quality of our work to the highest standards. Your jewelry is treated as our own so that you can leave knowing that the work we do will be the best and that your jewelry is safe and secure.
---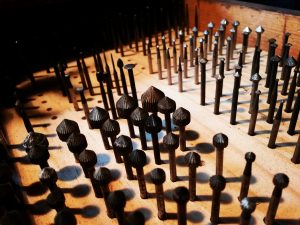 Our Areas of Expertise
Jewelry Repair & Restoration
Free Jewelry Cleaning & Inspection
Ring Sizing
Luxury Watch Repair & Restoration
Gemstone & Diamond Remounting
Bead and Pearl Stringing
Qualified Appraisals by Certified Gemologist Appraiser
Estate Documentation
Style Consultation
Custom Design & Fabrication
Heirloom Restoration
Private Viewings
Layaway Services
Scrap Gold Purchasing & Recycling
We now have our own 3D Jewelry CAD department
J. Dostie Jewelers has been providing the highest quality of jewelry and watch service for over 75 years. This has become a tradition that was started in 1947 by Jules A. Dostie; a tradition that has now spanned three generations and continues today.